Polinovel
Regular price
£1,082.50
Sale price
£829.17
Unit price
per
Sale
Sold out
SKU:HD12200(100)
Out of stock
Share
View full details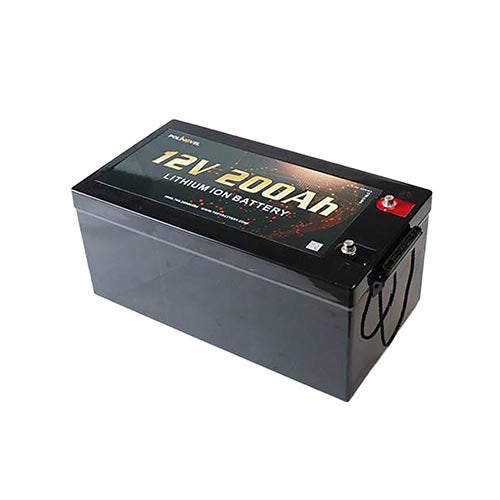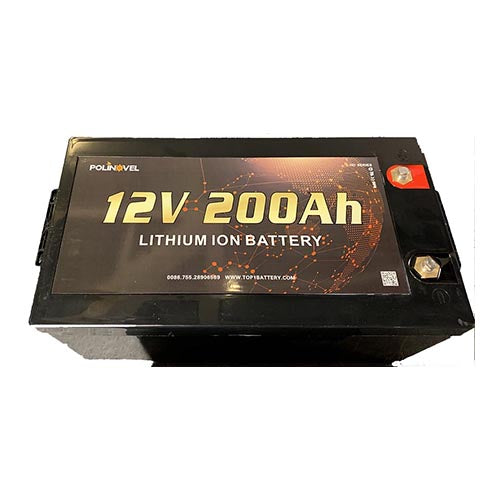 12V 200AH LiFePO4 Lithium Battery (HD)
Model HD12200
◆ Longer life compared to lead acid battery. more than 2000 cycle life.
◆ Up to 60% weight saving
◆ 100% usable capacity (200Ah LifePO4 approximately offers the same usable energy as a 320Ah Lead Acid battery) due to offering full voltage and current even when 80% discharged, compared to lead acid that typically only offers the required voltage at upto 50% discharged.
◆ More energy with 1/3 smaller size
◆ Less than 3% self discharging
◆ Built in safety protection
◆ Zero maintenance
◆ Easy installation
◆ Eco-friendly
◆ Quality guaranteed
◆ Fast charging, Charge at upto 40Amps in under 5 hours from flat with one of our high performance chargers.
OVERVIEW
Polinovel's HD series LiFePO4 lithium batteries are constructed with the best manufacturing techniques. Each LiFePO4 battery has an internal battery management system (BMS) that protects the battery against over charge, over discharge, short circuit, and high temperature. HD series LiFePO4 battery is truly maintenance free and will last for many years. Specifically designed for use in boats, Yachts, RV, vans, motorhome, Forklift trucks, anything with a tough operating environment.
Items
Parameter
Battery Type
LiFePO4
Nominal Voltage
12.8V
Nominal Capacity
200Ah
Energy
2.56KWh
Internal Resistance
≤20mΩ
Series & Parallel Application
up to 4 series 4 parallel connected application
Limited Charge Voltage
14.6±0.2V
Floating Charge Voltage
13.8±0.2V
Charge Method
CC/CV
Discharge Cut-off Voltage
10.0V
Standard Charge Current
60A (max charge current 80Amps)
Max. Continuous Discharge Current (<30min)
100A
Pulse Discharge Current (<5s)
200-400A
Cycle Life
>2000 cycles
Dimension
Length: 525±2mm
Width: 270±2mm
Height: 220±2mm
Weight
27±0.2Kg
Operation Temperature Range
Charge: 0~45℃;
Discharge: -20~60℃
Recommended operating temperature: 15℃~35℃
Self-Discharge Rate
Residual capacity: ≤3%/month; ≤15%/years
Reversible capacity: ≤1.5%/month; ≤8%/years
Storage Temperature & Humidity Range
Less than 1 month: -20℃~35℃, 45%RH~75%RH
Less than 3 months: -10℃~35℃, 45%RH~75%RH
Recommended storage environment: 15℃~35℃,45%RH~75%RH

Product Data Sheet
Bluetooth Smart Batteries