Polinovel
Regular price
Sale price
£579.17
Unit price
per
Sale
Sold out
SKU:NOVEL1250
Out of stock
Share
View full details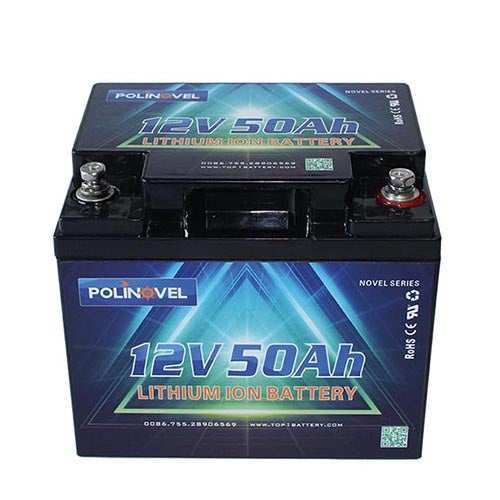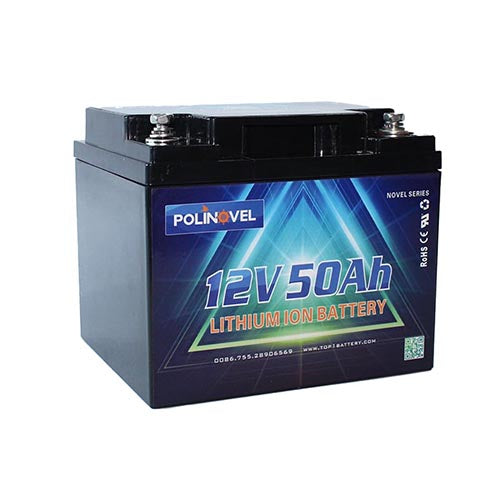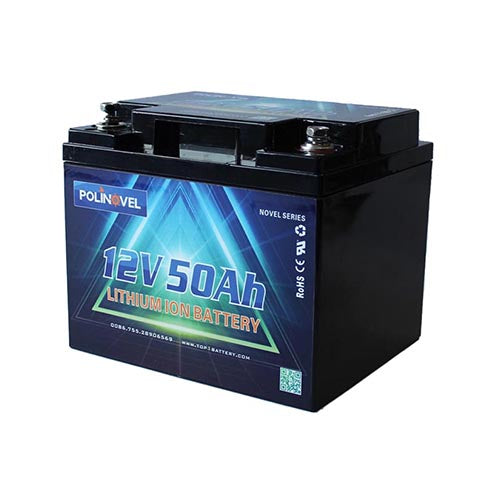 Novel Series smart lithium battery LiFePO4 with Bluetooth communication function, through Android and IOS APP, users can easily monitor one or more batteries working status on a smart phone. Main Applications are for RV, Motorhome, Marine, Boat, classic & 2nd car, Solar System etc.
◆ Longer life compare to lead acid battery
◆ Up to 60% weight saving
◆ 100% usable capacity
◆ More energy with 1/3 smaller size
◆ Less than 3% self discharging
◆ Built in safety protection
◆ Zero maintenance
◆ Easy installation
◆ Eco-friendly
◆ Quality Guaranteed
Special Order Item. Time to deliver after order is 4-6 weeks. Contact us to confirm current delivery time, BEFORE Purchase. Can't wait that Long? Check the 100Ah & 200Ah versions of the (HD Range) or the 100 Ah version of the Novel Bluetooth series battery, that are normally 1-3 day delivery from UK Stock.
FEATURES
Novel series rechargeable lithium battery using lifepo4 battery cells with more advantages as following:
● High energy density
● Low self discharge
● Light weight, small size
● Long cycle life
● No memory effect
● High discharge rate
● Pollution-free
● High working voltage for single battery cell
● With short-circuit protection function, safe and reliable
● Good consistency at voltage, capacity, resistance and platform time
● Quality and security guaranteed with CE approval
● The lifepo4 battery pack is widely used for golf cart, electric bike, electric wheelchair, electric scooter, emergency light etc.
INTERNAL STRUCTURE
Every detail of the Novel series lithium battery pack to assure you get a safer and more durable battery.
Aluminium Shell Prismatic Battery Cells with Higher Capacity. Screw Fastening Connection by Metal Straps
Built-in BMS Mounted on Side of Battery Structure, White Rubber Sheet Added On Bottom as a Cushion to Battery
---
BLUETOOTH
The lithium battery pack bluetooth function can monitor the following status from smart phone:
● Battery pack voltage
● Battery pack draw current
● Battery charge state
● Battery discharge state
● Battery cycles
● Battery temperature
● Designed capacity
● Remaining capacity
● Advanced Cell Voltage

App display screens:
Quality standards:
CE marked tested to EU Council Directive 2014/30/EU Electromagnetic Compatibility
Test std.  EN 61000-6-3: 2007+A1: 2011 EN 61000-6-1: 2007. 
BMS
The lithium batteries are supplied with Battery Management System that can monitor and optimize each single cell during charge and discharge, to protect the battery pack from damage against over-charge, over-discharge, short circuit. The BMS helps to ensure safe and accurate running.
Life Cycle Graph according to depth of discharge
Bluetooth Smart Batteries