Quality Source Ltd
Regular price
Sale price
£541.67
Unit price
per
Sale
Sold out
SKU:
Out of stock
Share
View full details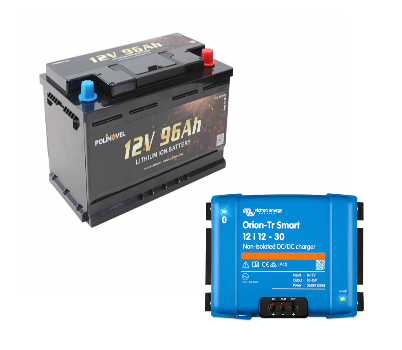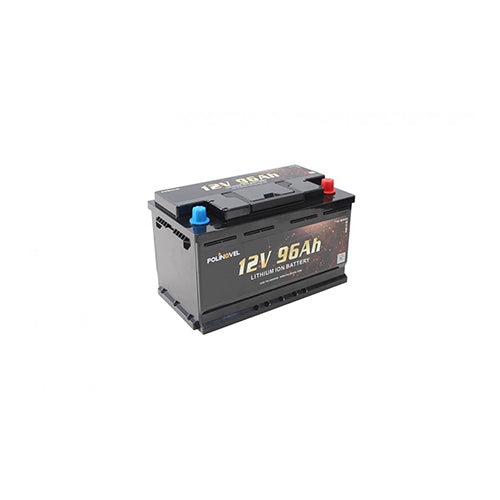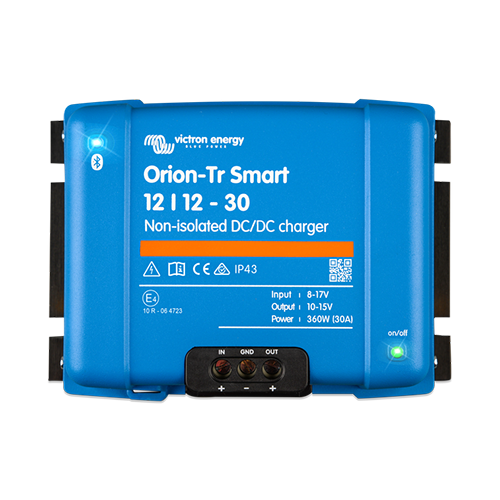 12V 96Ah LiFePO4 Lithium Battery (HD)
Deep cycle leisure battery that is ideally suited for use in power boats, sailing craft, canal boats, caravans, motor homes, RV's,  off-road winch batteries, Land Rover winch batteries, invalid carriages, personal mobility scooters, garden machinery tractors, electric vehicles at 12V, 24V,36V,48V through series connections. Electric trolling motors. Mobile Electric lift trucks, Powered  trolleys etc. 
FEATURES
HD series lithium battery using LiFePO4 battery cells offer the following advantages:
◆ Longer life compared to lead acid battery more than 2000 cycle life. Guaranteed greater than 80% capacity after 2000 cycles*of 80% discharge.  (1 cycle per day = 5.4 years!) with reduced % discharge the batteries will last much longer than this, with 4000-6000+ cycles usually achieved, depending on charge discharge rates and operation temperature etc. 
◆ Up to 60% weight saving
◆ 100% usable capacity (100Ah LiFePO4 approximately offers the same usable energy as a 160Ah Lead Acid battery) due to offering full voltage and current even when 80% discharged, compared to lead acid that typically only offers the required voltage at upto 50% discharged.
◆ More energy with 1/3 smaller size
◆ Less than 3% self discharging per month. 
◆ Built in safety protection
◆ Zero maintenance
◆ Easy installation
◆ Eco-friendly
◆ Quality guaranteed,  5 year warranty upto 2000 cycles.  *As determined from integral BMS.
◆ Fast charging, Charge at 20Amps in under 5 hours from flat with one of our high performance chargers. 
◆Can be connected in series upto 4 units to make 24V, 36V or 48V 100Ah system.  Using internal BMS no other controller needed.
or
◆ Can be connected in parallel upto 4 units to make 200Ah, 300Ah or 400Ah 12V system.  Using internal BMS no other controller needed.
Specification can be found here! 12V 100Ah Lithium Battery LiFePO4 HD Series – Quality Source Ltd
Victron Orion Smart DC-DC Charger Non-Isolated 12/12 30a
The Orion-Tr Smart DC-DC charger is a professional DC to DC adaptive 3-stage charger with built-in Bluetooth.
For use in dual battery systems in vehicles or on boats where the alternator and the start battery are used to charge the service battery. The unit can be monitored and programmed via Bluetooth and can be remotely controlled via a remote on/off switch.
The Orion Tr-Smart charger can be used in 12V or 24V systems and is suitable for both lead acid and lithium batteries. Models are available up to 400W and unlimited multiple units can be connected in parallel to increase output power.
Suitable for high temperatures up to 55°C with a full rated output up to 40°C.
Bluetooth Smart Batteries