Polinovel
Regular price
£687.50
Sale price
£520.83
Unit price
per
Sale
Sold out
SKU:HT12100(160)
Out of stock
Share
View full details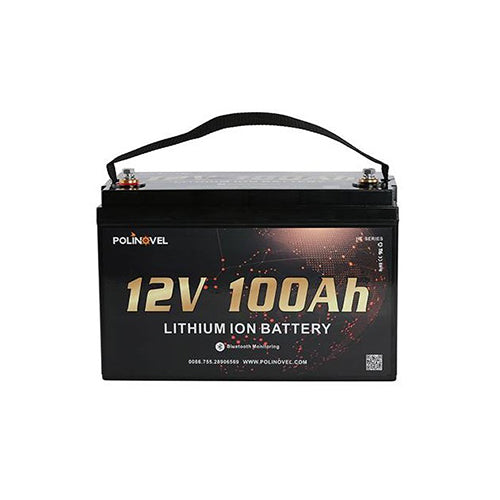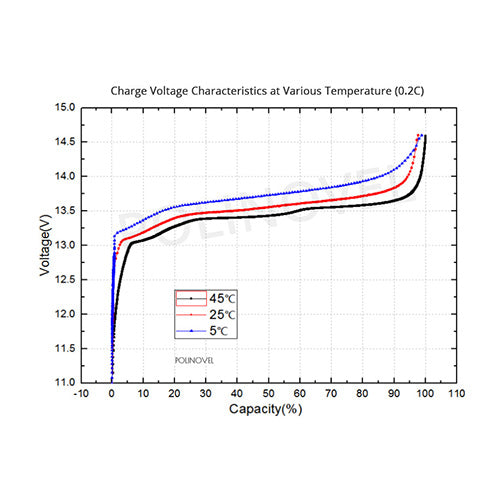 12V 100Ah LiFePO4 Lithium Battery (HT) Professional High Current (150Amp Continuous drain BMS) WITH BLUETOOTH

The HT Series Professional are designed for High Usage applications and each 100Ah Battery can supply sufficient current handling to run a 2Kw inverter.  You can put upto 4 batteries in Parallel to support upto a maximum of 8Kw progressive current handling.  However we recommend that  5Kw would be a more reasonable system as some loads have a initial high startup current,  respecting this allows some headroom to avoid any potential surges activating the BMS Over current protection.   (Each battery has a pulse discharge of 320Amps for less than 5 seconds. with Perfect connections that would allow 4 batteries to tolerate a load of upto 1280 Amps! )  Some of our competitors so called 'high current' bateries have a maximum current handling  BMS of 100Amps and a peak of 150Amps for 15 seconds.  This HT Series is double that for pulse discharge and 60% more for std discharge.  To find any performance close to this you need to be looking at Super B batteries and or Victron units that typically sell for 2-3  x the price of our HT model.

 

◆ COLD CHARGE PROTECTION , together with App based temperature monitoring, limits battery charging below 0 degrees.

◆ Longer life compared to lead acid battery more than 2000 cycle life. Guaranteed greater than 80% capacity after 2000 cycles*of 80% discharge.  (1 cycle per day = 5.4 years!) with reduced % discharge the batteries will last much longer than this, with 4000-6000+ cycles usually achieved, depending on charge discharge rates and operation temperature etc. 

◆ Up to 60% weight saving

◆ 100% usable capacity (100Ah LiFePO4 approximately offers the same usable energy as a 160Ah Lead Acid battery) due to offering full voltage and current even when 80% discharged, compared to lead acid that typically only offers the required voltage at upto 50% discharged.

◆ More energy with 1/3 smaller size

◆ Less than 3% self discharging per month. 

◆ Built in safety protection with a unique Duel safe circuit board, ensuring Each cell is fused at its conection point in addition to the BMS protection.

◆ Zero maintenance

◆ Easy installation

◆ Eco-friendly

◆ Quality guaranteed,  5 year warranty upto 2000 cycles.  *As determined from integral BMS. Life expectancy is many times  longer than this with good battery management and conservative use.

◆ Fast charging, Charge at 20Amps in under 5 hours from flat with one of our high performance chargers. 

◆Can be connected in series upto 4 units to make 24V, 36V or 48V 100Ah system.  Using internal BMS no other controller needed.

or

◆ Can be connected in parallel upto 4 units to make 200Ah, 300Ah or 400Ah 12V system.  Using internal BMS no other controller needed.

 
Items
Parameter
Battery Type
LiFePO4
Nominal Voltage
12.8V
Nominal Capacity
100Ah
Energy
1.28KWh
Internal Resistance
≤20mΩ
Series & Parallel Application
up to 4 series 4 parallel connected application
Limited Charge Voltage
14.6±0.2V
Floating Charge Voltage
13.8±0.2V
Charge Method
CC/CV
Discharge Cut-off Voltage
10.0V
Standard Charge Current
20 - 50 Amps (100Amp max charge rate)
Max. Continuous Discharge Current (<30min)
160Amp* we reserve the right to offer 150A BMS in the event supply issues interrupt production. 
Pulse Discharge Current (<5s)
320A
Cycle Life
>2000 cycles
Dimension
Length: 329±2mm
Width: 172±2mm
Height: 214±2mm
Weight
14.5Kg
Remote Monitoring
Polinovel APP Ver 2.
Operation Temperature Range
Charge: 0~45℃;
Discharge: -20~60℃
Recommended operating temperature: 15℃~35℃
Self-Discharge Rate
Residual capacity: ≤3%/month; ≤15%/years
Reversible capacity: ≤1.5%/month; ≤8%/years
Storage Temperature & Humidity Range
Less than 1 month: -20℃~35℃, 45%RH~75%RH
Less than 3 months: -10℃~35℃, 45%RH~75%RH
Recommended storage environment: 15℃~35℃,45%RH~75%RH

Product Data Sheet
Bluetooth Smart Batteries